High-Quality Pneumatic Strapping Tools
Model No.

CMV/AQD/XQD

Made in

China
Pneumatic Strapping Tool
Spec
Welding time:2-5 S
Air Pressure Request:0.5-0.7 Mpa
Strap Dimensions:Width 13-25mm/ Thickness 0.5-1.5mm
Binding Force:3500N(with input pressure 0.63 mpa)
strap Quality:PET/PP
Key Features
High-tension pneumatic strapping tool and suited for a variety of applications. One of our bestselling products. We supply a wide range of other pneumatic strapping tools. Contact us to learn more about how our products can work for you.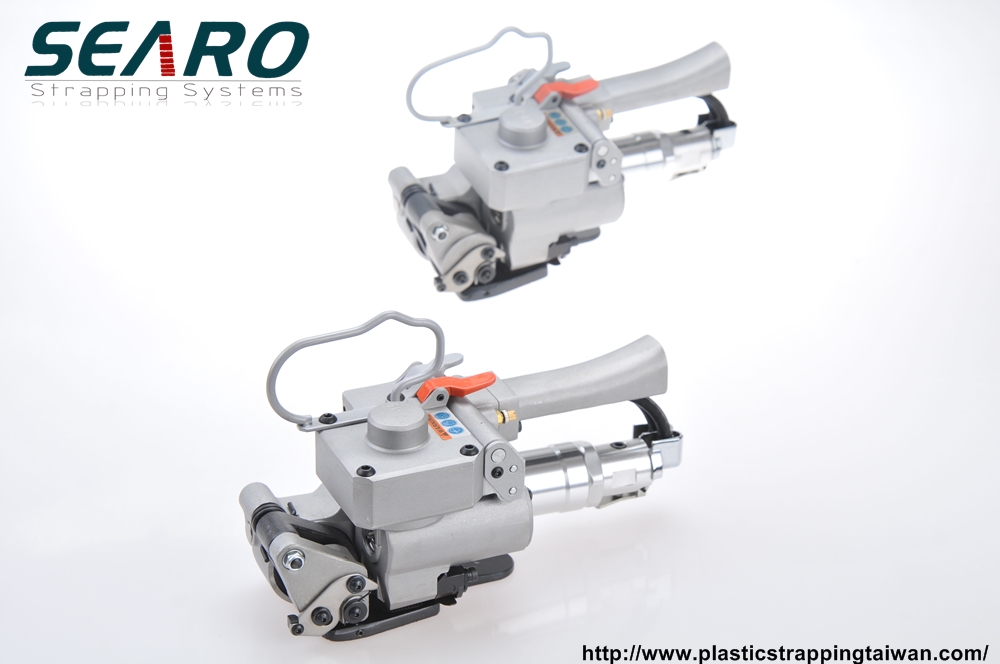 Pneumatic strapping tool is used widely because of high tension force and well environmental suitability. Especially it can use width 19mm and 25mm big size PET strap and remedy the disadvantage of battery powered strapping tool.
There is a kind of pneumatic tool which only has weld function specially uses on packing cotton, fiber, and recycle clothes. This tool need to use PET strap which is cut to the length you need. This product is cutting to length PET strap.
SPECIFICATION
Made in China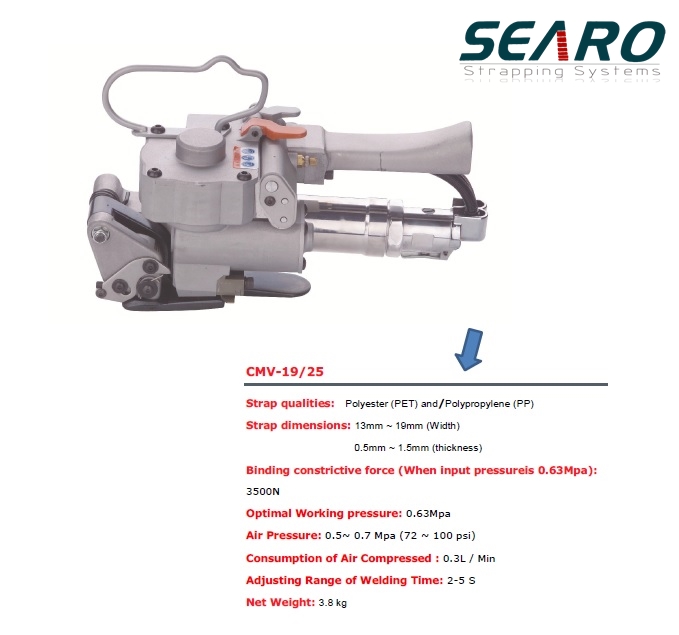 PACKAGE
with color box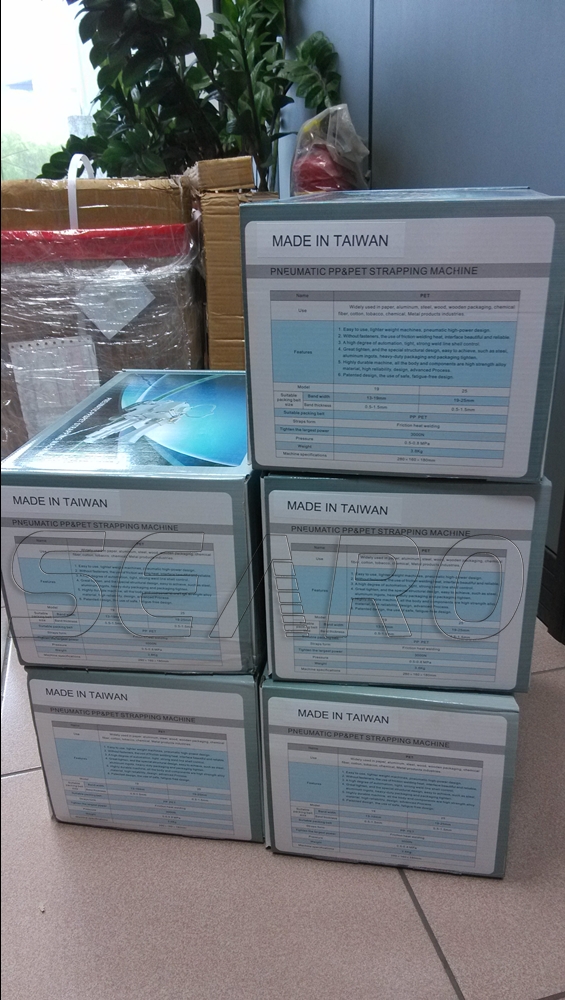 Payment Details
Payment Terms:TT
Minimum Order:1 Set/ Sets
---